7 Best Knowledge Base Software
---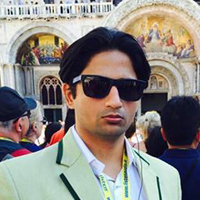 By
Abs
| Last Updated on December 1st, 2020 11:21 am |

4-min read
Whether you are into IT or manufacturing, you stand to gain by utilizing knowledge base software. Whatever you are selling, be it a service or a product, requires your customers to know how to use it. A popular way to figure it out is to call up the customer service or tech service centre. However, that entails long waiting periods as you join the line of callers who called before you.


Thankfully things have changed today, and technology can be banked upon to remove these mundane inconveniences in our path. So, disgruntled customers need not be kept waiting. They can get answers to all their queries immediately. How? With the help of a knowledge base system.
So, what is a knowledge base and how does it help?
Understanding knowledge base software
Technologically speaking, knowledge base software is a machine-readable tool that can disseminate relevant information on an online platform. So, a knowledge base can be deployed for an optimized collection of information that is useful for the general public.
In other words, knowledge management software is essentially an online library of sorts that contains information about any product or service or even the company offering them. This kind of software falls under the purview of knowledge management software.
Knowledge base software to answer product or service related queries
With knowledge base software, customer service call centres and hefty product manuals become history. Besides, 51% of purchasers actually want information through an online platform and 70% would rather get all the details from the official website of the company. So, this trend almost mandates the use of knowledge base.
A robust knowledge base tool lets you create precise FAQs, directions for use, and legal documentation relevant to the product or service. All that the customer has to do is visit the website and look up the question they had in mind.
It is not just your customers whom you can help by using knowledge base software but also your tech or customer support team if you have one. You can familiarize them with FAQs and other information by employing a private or internal knowledge base software so that they can efficiently answer questions posed to them by your customers.
Once you understand your need for a good knowledge, it is time to choose the right one for you. With multiple such products in the market, it is natural to feel a little overwhelmed. To make it easier on you, we have shortlisted a few.
Best knowledge base software: A few examples
This compilation has the best knowledge base software available today. Browse through the list to see which one best fits the bill:
Appy Pie Knowledge

Appy Pie sets great store by the motto, Knowledge is Power. Their knowledge base software, Appy Pie Knowledge is aimed at enabling you to create a help portal where you can put up FAQs, essays and all vital information to be accessed and shared by all. Your customers can get answers to all their questions without a live agent having to flit from one customer to another.

Your content will be search engine optimized for greater visibility and higher ranking by this knowledge base system. It will help not just your customers but you as well. Feedback posted by your customers will give you valuable insight into how well your product or service is doing and whether you need to tweak your online content.

WordPress

WordPress has multiple features. It is open-source and is a free knowledge base software. With WordPress, you can construct your own knowledge base and give it any structure and form you like.

What makes WordPress a popular choice for knowledge base is its expansibility. Due to the plethora of plugins it offers, it is possible to add any number of functions and features, link third-party apps or software and make your knowledge base as extensive as you want. It also allows the most basic feature of uploading blog posts. Its user-friendly interface and editing options make it a good place for beginners to craft a knowledge base.

Document 360

This knowledge base software is focused solely on creating a knowledge base. It is simple, hassle-free and minimalistic. Yet it is favoured by the likes of Harvard University and Microsoft. Its myriad tools and intelligent search feature allow content creators to come up with just the kind of knowledge base that will help a company serve their clients better. All you need to do is sign up by creating an account.

LiveAgent

LiveAgent is a knowledge management software with a difference. It is basically an online help desk and also features a live chat option. It is packed with nearly 179 help desk options that include gamification, analysis tools, reporting tools, integrated call centre, automation and traditional knowledge base. It can link up to 150 million end users and more than 40 third-party apps. So, you will be able to streamline all your customer support channels into one platform and get your whole team on board.

HelpJuice

This is a SAAS and cloud-based knowledge management software. It is usually favoured by large companies with multiple products or services on offer.

You don't even have to know much about knowledge base, this software will guide you as soon as you create an account and log in. Not only is this unique knowledge base software friendly for newbies, but it also has a collection of themes for you to choose from. Create your content, post it, edit it and add a background of your choice. This knowledge base software is pretty exciting to use.

ZenDesk

For a reliable customer queries platform and a robust knowledge base, use ZenDesk. This knowledge base system functions on the cloud and helps you manage everything related to customer care. Its wide suite of tools and features help you give shape to the knowledge base of your dreams and even link it to support tickets. You can also manage chats through this software.

ServiceNow

ServiceNow is more than just a knowledge base software. Not only can you create both private and public knowledge base with it, but ServiceNow will also help you with workflow and customer management. You can make complex knowledge databases and yet the interface is very user-friendly with many features that you can explore.

Knowledge base software is the need of the hour. With its superior search function, easily manageable categories, file attachment feature and vibrant templates, a knowledge base is your point of contact with your customers. Make the most of this technology to impress your customers and expand your base.