ShipHike – A Mobile App that Lets Your Packages Hitch-Hike. Is This the Beginning of the End for Personal Delivery Giants?
---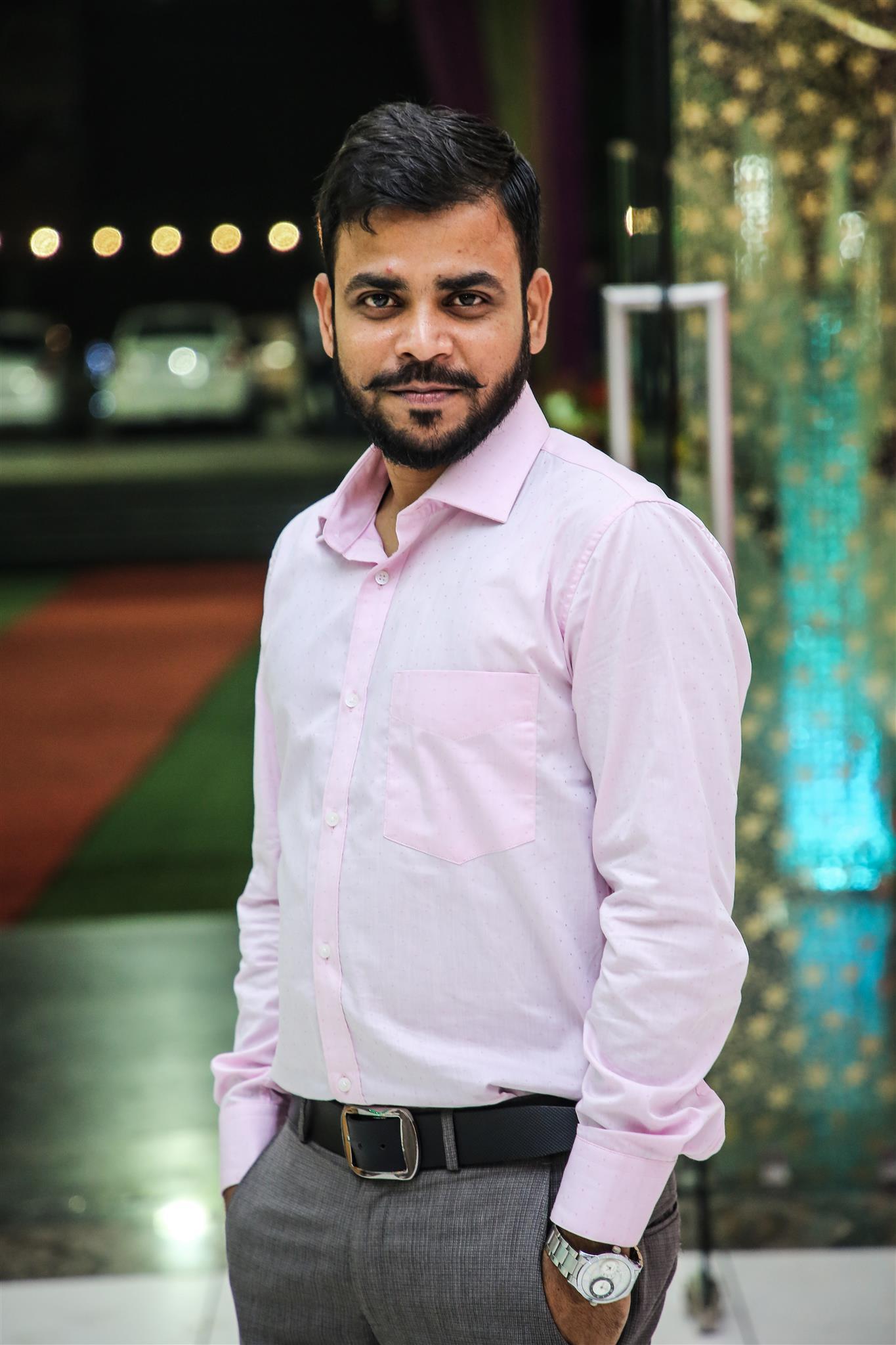 By
Zack
| Last Updated on October 11th, 2019 6:04 pm |

3-min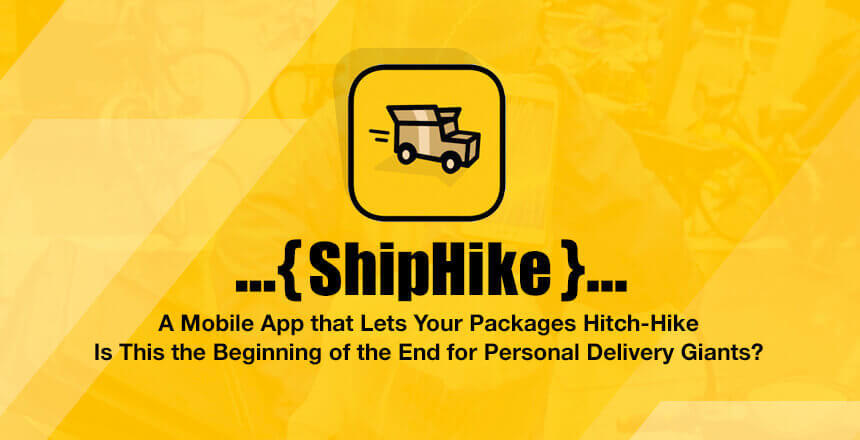 The phenomenon of novel concepts of mobile apps revolutionizing a traditional or a not so traditional arena has gained the status of a trend that is here to stay. Uber did it to the taxi cabs environment some time ago and it continues with the newest addition to the list – ShipHike that has come to the market with the punchline "It's hitchhiking for packages." Available for both Android & iOS devices, this mobile app from Oklahoma is well on its way to challenge the personal delivery giants including UPS, FedEx and Amazon.
Whether you want to ship a piece of furniture, a pet, or even some important documents, you can get some great negotiable bids from drivers registered with ShipHike who are headed in the direction you want your package to go. Not only does ShipHike properly vet and run background checks on the drivers, but also offer a free insurance of $100 with features like live tracking, and a vigilant and responsive customer support round the clock!
ShipHike, the mobile app was developed and is being managed by entrepreneurs who also own and operate a restaurant Diamond Dawgs on Campus Corner. ShipHike, headquartered in Ardmore was started by the father & son team Buddy & Patrick Simon in partnership with John Habeck.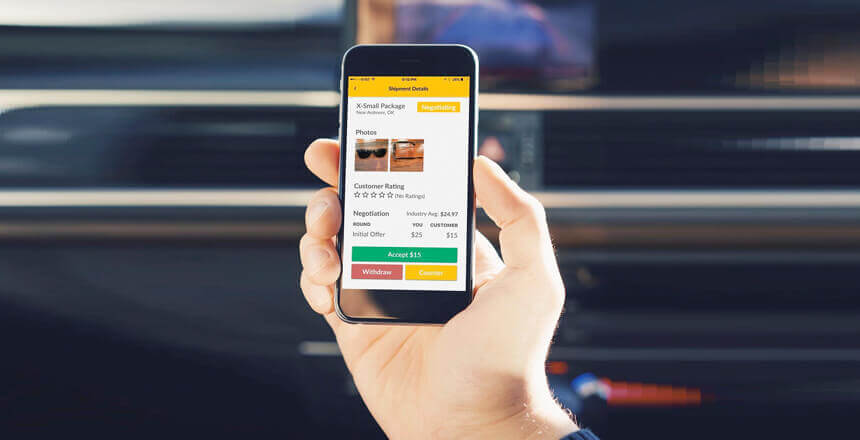 The idea was born on one of their annual family road trips as Patrick saw FedEx trucks crowding up the I-40. The spark came from the realization that they could easily have picked up stuff from anywhere on the way and delivered it to any of the many stops on the way.
The three partners have unique advantages and bring value to the table as Patrick comes from a generation that has been greatly familiar with Ubers and Lyfts of today, Habeck at 18 is even younger and is extremely tech-savvy, whereas Buddy has had a great amount of experience in the customer service industry which told him that his son was on to something of great value here.
Starting off they expected it to be a 6-month project in 2016 which eventually turned into a two-year project which they spent in engineering the algorithms while taking into consideration mapping, tracking, safety, and security. And, they did all this in addition to the running of their other businesses.
One of their biggest learnings, they deemed was understanding the fact that it is impossible to anticipate in advance all that a customer may need.
For example, if you left behind your wallet at your mum's place, you would not want her to take the trouble to book a ShipHike for you! You would want to take care of this on your own. This means you would be putting in a pick-up address which is different from where you are currently. To begin with, the app wouldn't allow this, but when the demand came up, the app had to be retooled to incorporate this.
They found the biggest demands and interests among the prospective customers for pet transportation. The traditional setups are expensive, the airlines hardly do it anymore, and there are no UPS equivalents for pet deliveries!
Where a conventional shipping for a dog from let's say Denver to Dallas might cost you around $1,500, on ShipHike it is $600 or even lesser at times. Some drivers take pet shipments to be an opportunity to finance their travels as well, helping them get together with families and the entire travel expense is taken care of by the ShipHike transaction!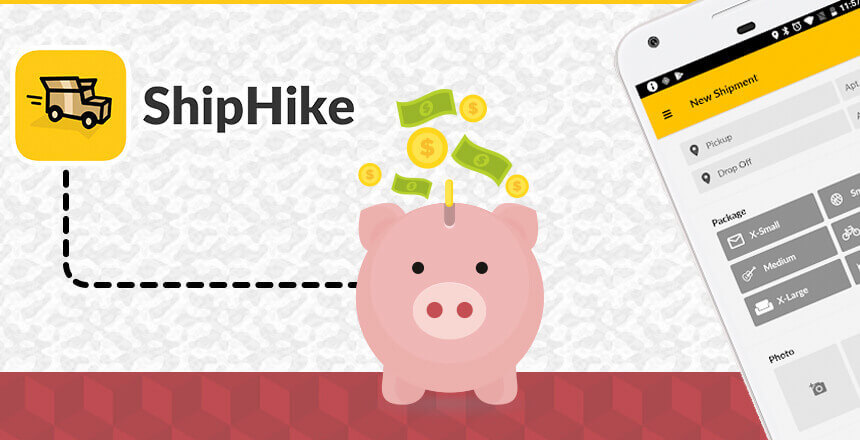 Their unique concept of negotiating the shipping prices is patent pending.
The prices are set by the drivers and not ShipHike, which gives the drivers a while new level of independence where they are essentially self-employed contractors not employees. For a job posted by a customer, the driver would bid a price which the customer might agree to or might negotiate to lower it. Nothing in this interaction is verbal and the whole process is actually quite quick where either both the parties agree to a sum or the job is re-posted to be considered by another driver. ShipHike then receives 20% of the sum agreed upon by the two.
Buddy's approach is very hands on, which is also emulated by the two younger partners who are answering all their phone calls personally and troubleshooting everything personally. Of course, as the whole business scales up, they would have to set up phone rooms to take over, but for now, no matter when you make the call, you would hear one of them at the other end!