Website Conversion Rate Optimization Tips and Benchmarks [A Guide to CRO]
---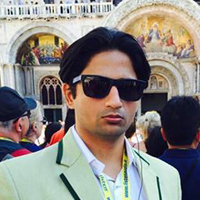 By
Abs
| Last Updated on December 2nd, 2020 12:50 pm |

4-min read
Most of the business owners have naïve assumptions at times about digital marketing. One of those is that more traffic brings more sales.
It is undoubtedly true to a large extent. There is a strong correlation between growth in website visitors and revenue growth. A new website or brand would need a lot of paid advertisements and plenty of investment in social media-driven marketing to spread their message around.
However, if the effort to increase traffic is successful at one point, it will reach a stage of diminishing returns. Just like pouring more fertilizer on the ground does not continually increase crop yield, more dollars spent on digital marketing may not equal more growth and revenue.
Why Is Conversion Rate Optimization Important
It is easy to grow from 10 visitors (per month) to 1,000. One can push that to 20,000 over the next year. But it is not possible to get a 20 fold rise year after year. What is needed is conversion rate optimization or CRO focused on user experience improvement.
Basically, concentrate on converting the users who have arrived at the landing page into paying customers.
Thus if 0.8% of those visiting your site was buying from you, increase it to 1.2%. For 20,000 visitors, it means going from 160 transactions to 240 or increasing revenue by 50%, assuming all other things remain constant.
Watch this informative video and learn more about landing page optimization.
(Above video is a part of a more elaborate course on Academy by Appy Pie. To access the complete course, please Click Here, or continue reading below.)
Tips For Conversion Optimization
Gather plenty of data

The primary step has to get quality information about the website and who visits it. This has to be matched with the products the business is offering and the points it uses to differentiate from its competitors.

Every visitor is greeted by a landing page. This offers them the chance to explore the site, browse the catalog, and if they wish to purchase.

This video talks about creating some brilliant landing pages and the best practices for creating one.

(Above video is a part of a more elaborate course on Academy by Appy Pie. To access the complete course, please Click Here, or continue reading below.)

The study of user experience while on the site can have exciting implications. Do they bounce off immediately in less than 15 seconds? In that case, the design of the landing page is all wrong, and their first impression is that they came to the wrong place.

Do you have a massive pop up covering the whole landing page immediately irritating your visitors about free ebooks and asking them to fill out a form with name and email address? This is the type of mistake to avoid if you want to know how to become a UX designer.

Let's scrutinize the use of pop-ups on landing pages with this informative video.

(Above video is a part of a more elaborate course on Academy by Appy Pie. To access the complete course, please Click Here, or continue reading below.)

No user is likely to give you that sort of information without first browsing through your site and checking what you have to offer. Don't be pushy but subtle. A pop up after 40 seconds might be a better idea.

Form a plan

It goes without saying that new business cannot indulge in CRO, at least not with a great deal of success. conversion rate optimization is for a matured site because you need to do data mining.

From there you would come to know more about users – age, gender, education, location and so on. The first thing to check is if you are offering the right product mix?

Is your core business fetching you visitors is the question to ask?

Probably you are an interior designer and the pages that fetch you the most number of visitors is a wall color coordination tool that you offer since that part of the website is best optimized.

Since selling paints or advising about wall color is not your business focus a visitor is disinterested and goes away because they think employing an interior designer is too expensive for their simple home painting task.

Give the site a makeover

To align the business and the website is the key to conversion optimization. It is quite a difficult task to handle and requires research into the customer psyche and similar arcane topics. Ask yourself what is lead generation in the context of my business.

As a small business owner, you might not have the ability to put in so many thousands of dollars into researching what exactly customers would like to find in website UI design. There is an easy way out, and it has no shame attached. Replicate a more established site that offers the same products.

This does not mean you clone the site. Instead, it means to look at their layout and try to find where you went wrong.

The question you may ask at this point is why not this do at the very beginning, and the answer is that you should. But it is often considered unimportant because high-quality website UI design costs significant investment, and you were probably unwilling to spend that much on web design initially.

Note – I am not at all suggesting that you copy an established site but that you look at the font style, font size, and color, background, white space, layers of navigation, carousels, gallery, About Us, blog page, etc. elements and to adapt it for your UX design website.

An online e-commerce store will be telling untruths if they say that they did not receive inspiration from Amazon, Etsy, and Home Depot, who spent many millions into developing the perfect website frontend. I mean it in the same way. Of course, if you are starting off with twenty million quid to spare, that is different.

A/B testing

This is the most important tool in the arsenal for improving landing page optimization. What it requires is that you set up two different versions of a landing page and then gather data about which performed better.

Once you discover the more successful one, tweak it slightly to find what works better. This process can continue indefinitely or until you come up with an entirely new idea.

Not only the landing page, but any other part of the website can also be tested in this way. You have to note that it is not a "Before and After" scenario but an "A versus B" proposition.

What can vary between the two versions of the same page –

Font style, size, color
Presence of video
Different types of H1 and H2
Images
CTA design
Form (email, contact) design and placement

You can use tools such as Optimizely that split traffic evenly and help you get detailed metrics about each version of UI design online.
Concluding Thoughts
Now that you understand the basics of conversion rate optimization, implement it. CRO is a very thorough and deliberate process, much like designing the logo or deciding the color and décor theme of a physical store.
There is an equal mix of the consumer psyche and the gentle art of persuasion. It can never be a quick fix but takes months to get to the point where your revenues are substantially grown.