11 Ways You Can Optimize Your Instagram Profile
---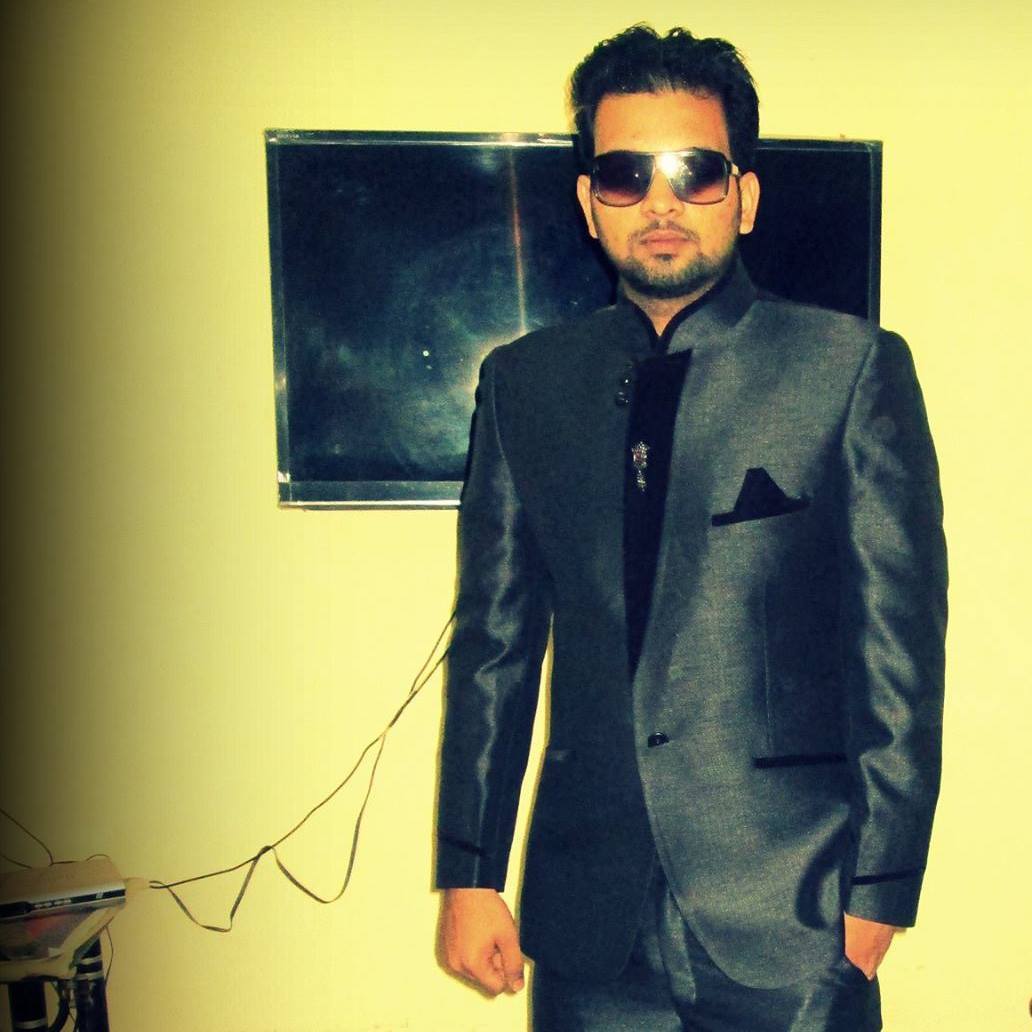 By
DJ
| Last Updated on January 15th, 2020 8:06 am |

5-min read
Instagram has been continuously growing for the past decade. With almost a billion users, Instagram is a massive social media and is excellent for marketing. Instagram marketing is different from marketing on other social media and a proper strategy on Instagram is excellent for generating potential leads. Read our strategy guide on Instagram marketing to learn more.
(Above video is a part of a more elaborate course on Academy by Appy Pie. To access the complete course, please Click Here, or continue reading below.)
However, using the perfect Instagram strategy doesn't discredit the importance of having an excellent Instagram profile. A good Instagram profile is difficult to create and maintain. Without optimizing an Instagram profile, a business cannot unlock the infinite lead potential that Instagram carries.
The following steps will tell you how to optimize an Instagram profile for a business:
Use a Business Profile

Instagram now provides a business profile specifically made for marketing professionals and influencers. It's free to use and also allows you to advertise your Instagram profile easily.

Instagram Business Profiles are not too different from normal profiles. The major difference and the USP of business profiles are that they provide you with analytics for your Instagram account.

(Above video is a part of a more elaborate course on Academy by Appy Pie. To access the complete course, please Click Here, or continue reading below.)

Instagram can be hard to track with other tools, Instagram analytics is crucial for your strategy to work. Analyzing what kind of posts work, a business profile might be a perfect solution to generate user growth for your Instagram account.

Instagram also provides you with the ability to 'boost' your posts and stories. The boost feature is an inexpensive way to advertise your profile and brand. With a few taps, you can advertise a post to the kind of audience you want. Business profiles also have access to the 'contact' feature. Instagram business profiles can place their official support emails, and phone numbers as a CTA on their Instagram profile. Instagram also allows direct messaging to engage with people who follow you directly.

Keep your Username Simple

Instagram allows you to have a name and username for your profile. The username is shown on the top menu. Try and keep the username as simple as possible. For users to find you on Instagram, they need to be able to find your Instagram profile on the website. If your username is already taken, try adding a small suffix to it. Remember, that users can include you in their own post just like twitter using '@<username>' tag. Using your brand name is highly recommended since it helps bot your profile and brand image.

(Above video is a part of a more elaborate course on Academy by Appy Pie. To access the complete course, please Click Here, or continue reading below.)

Always use Trackable Links

This is a common mistake many businesses make. Instagram allows you to place a link in the 'bio' section. Most business profiles just place a website link that is non-trackable. Don't place a link that can't be analyzed. A trackable link allows you to compare the traffic on your Instagram and the subsequent traffic on your website. Use tools like bitly to create trackable links for your Instagram.

(Above video is a part of a more elaborate course on Academy by Appy Pie. To access the complete course, please Click Here, or continue reading below.)

Traffic on Trackable links is an efficient way for your business to analyze the success of your Instagram account. Having a large number of followers does not mean that your Instagram profile is optimal. The sole role of Instagram is to redirect people towards your website and/or your product catalog.

All Links on your Profile must be Mobile-friendly

Another fairly common mistake is including links to your website whose pages aren't mobile-friendly. Remember that almost 80% of Instagram users check Instagram on their smartphones.

Worship the Analytics System on Instagram

Instagram analytics are underestimated for their sheer simplicity but that is the single thing that makes it efficient. Instagram analytics are not as advanced as Google or Facebook analytics and they do not need to be. Unlike other social media websites, Instagram isn't particularly 'business-friendly'.

(Above video is a part of a more elaborate course on Academy by Appy Pie. To access the complete course, please Click Here, or continue reading below.)

That is why many businesses are averse to Instagram marketing and also miss out on almost a billion active users. Simple analytics are actually a good thing and it lets you concentrate on the important stuff. What matters on Instagram is how well your profile is doing and what types of posts gain the most traction. The analytics of Instagram are crisp and fit for these functionalities.

For a better gauge of how well your brand is doing as a whole an analysis of trackable links placed on your profile is essential. Comparing traffic between your Instagram profile and website should give you an idea as to how successful your Instagram strategy is.

Maintain Quality of your Instagram Content

Looks matter and Instagram is its proof. Make your posts good-looking. If you are a product-based business, showcase your products while being used, from its best angles and keep updating it.

Hire a good photographer to take your photos and maintain an array of either bright or monochrome color schemes matching your brand color. Multi-image posts can do even better depending on the context that's being covered. What you post on Instagram is up to you but make sure whatever you post is high quality and has a high resolution. The aesthetic appeal should also be maintained.

Cohesive Posting

Another way to optimize your Instagram profile is to introduce cohesive posting in your strategy. This strategy involves posting related content on Instagram and timing your posts. Have a posting schedule ready in advance and link various posts if you can.

Instagram has one of the simplest profile layouts which lets users see posts that are years old. Having a well-thought-out and scheduled posting plan can boost followers quite easily. Making a series of posts related would be an excellent strategy.

Get your Account Verified

A verified account adds authenticity to your Instagram profile. Verified accounts on Instagram work just like other social media by adding a blue tick to your profile. Verified profiles noticeably have a larger number of visitors by default since authentic profiles attract interested viewers.

Use the Stories Features for Updates

Don't go posting something for each small update to a product. In place, use the story feature for simple press releases and announcements. Use posting for showcasing products, event announcements and major changes.

It helps in keeping your profile clean for new viewers and does not overload your profile with simple visual announcements.

Activate Notifications

Activate notifications for your profile and try to answer users as fast as possible. Interaction and engagement always translate to higher lead generation. Do not underestimate the value of active notifications. Assign someone to monitor notifications since day one.

Last but not least,

Have Fun with Instagram

Instagram is a weird social media website. Agreed it's not like Reddit or Tumblr, Instagram concentrates solely on the visuals. I see businesses adding long descriptions to posts unnecessarily, overusing hashtags, and whatnot.
Getting traction on Instagram is a peculiar combination of factors that most businesses haven't cracked yet. The most successful businesses on Instagram seem to be retailers since they are able to showcase their products in all its glory. If you are a business that can't sell your products like retailers, you can have fun with the website. Think of Instagram marketing as a way to generate a positive brand image.
Conventional marketing tactics won't work and I personally despise seeing how often small businesses try to use it on this social media. Instagram is modern, hip, different. It requires a change in attitude to be used successfully and it's rare to see a good business Instagram account.
Brand accounts for small businesses seem robotic and machine-like. Learn to have fun. All optimization tips will fail unless you realize that Instagram marketing generates a positive brand image first and potential leads, second.
Take tactics that influencers use, give your Instagram a mascot, interact directly with users, etc. Brand image and reputation is what makes your business successful. A good competent product is usually not enough, especially on Instagram.
Did you know that you can create your own photosharing app? Try Appy Pie App Builder today!