How to Perform Effective Market Research BEFORE Developing Your Real Estate App?
---

By
Charlene
|&nbspContributor | Last Updated on May 27th, 2019 4:58 pm |

5-min read

The opinions expressed by Appy Pie contributors are their own and Appy Pie cannot be held responsible for the same.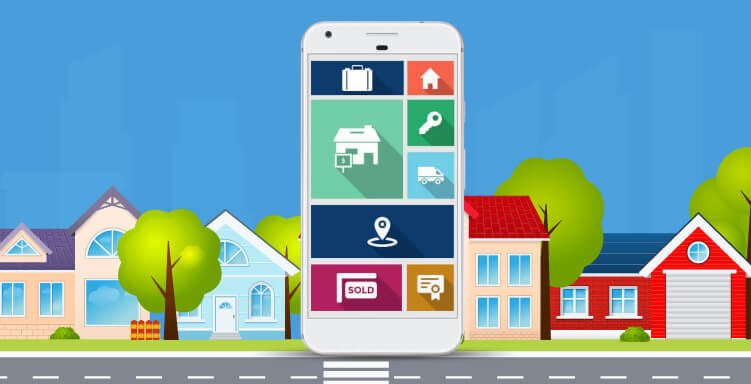 Have you been inspired with a great idea for a real estate app?
Awesome! Apps can be life-changing for real estate agents.
Not only do apps provide a great mobile experience for the 4.68 million people in 2019 that use mobile devices – but they're twice as effective at retaining new users as mobile websites, according to a research done by Criteo.

Plus, people tend to spend more time per session on apps compared to mobile websites, which means more exposure to your real estate or brokerage firm.
But hold up. Before you hop on the hype train and develop that first prototype, you need to understand what potential impact your app will have, as well as how to leverage development time to ensure success.
Without this valuable step, you risk a total app flop that will end up costing you.
To validate whether or not your app is a good idea in the first place – and how to execute it right – make sure you perform your market research, first!
Why Market Research is Key When Developing a Real Estate App?
Real estate agents are no strangers to market research. But the mobile app space is a different beast altogether. As a developer you must perform your due diligence and make sure you have a firm grip on what's currently working.
You need to understand who you are marketing your real estate services to, sure. But you also need to understand what the real estate niche desperately needs right now and how your mobile app can help. What gaping holes could your firm take advantage of and patch up with an app of your own?
Proper market research will also help you determine where to best spend your development budget – especially if your budget is limited.
For instance, if you realize that most of your market is on Android, the bulk of your budget should be spent prototyping the first version for Android devices before spending a single dime on iOS ports.
Additionally, knowing what features you'll need for your real estate mobile app will enable you to pick the best app builder suited to your needs. For example, if you develop a real estate app using Appy Pie, you can easily publish on any platform without a single line of code, making it an obvious solution to reach a bigger audience.
What to Research for Your Real Estate Mobile App?
It's pretty clear that market research is a necessary step that should be taken before development starts for your real estate mobile app.

So what should your research focus on?
1. Who is Your Audience?
Not all real estate agents target the same demographics. This means that you shouldn't necessarily copy what another agent or firm is doing on their own mobile app.
Look into your target demographics' habits. Are they likely to use a mobile app for real estate purposes?
For example, 92% of millennials used mobile devices in 2018. If millennials are your target market, dig a little deeper into what they look for in an app. If you tailor your real estate app to what your audience wants, you'll be more likely to gain active users.
2. What Other Real Estate Apps Are On the Market?
You're not the first person who has thought of developing an app for real estate! Be sure to check out what else is available on the market.
See who is doing what and which ones are successful. There are bound to be some apps that are gaining more traction than others. Your mission is to find out why – and how you can position yourself on the winning side.
3. What is Missing in the Real Estate Mobile App Space?
Are there any gaps in your market currently? Most likely.
Does your idea for an app match the gaps of the niche? This is what you need to find out.
If your original idea doesn't fit what you learn as you go, that's okay! Your first idea is rarely your best one – and that's why it's better to do market research first before spending your resources on development. Because you haven't yet invested anything in your idea except time, it's never too late to iterate on a new concept that will better serve your current market.
4. How Will People Benefit From Your App?
The main goal of your app is to generate clients for your real estate or brokerage firm. But you won't benefit if your users don't benefit first.
Find out what your audience needs in your research – and how you can position your app as a direct solution to that need. Reading reviews on other apps are a great way to figure out what people are thinking about existing apps, but we'll go into more detail later.
5. Can Your Target Audience Afford Your App?
Do you plan to offer a paid real estate app? If so, what price point do you have in mind?

But most importantly, can your target audience afford this price? Your research should tell you this. What's the current price that they are willing to spend on existing apps? What's great about apps is that prices are always listed in the app store, so it's easy to compare what's on the market right now.
You'll be able to adjust your pricing structure from there.
How to Perform Effective Market Research?
There are a few ways to find the information you're looking for when researching the real estate mobile app space.
Mine the App Store for Gold
It's time to whip your mobile device out and browse through some apps!
Be sure to check both the Android and Apple markets, even if you are only planning on launching your app on one platform or the other. This is because checking both can give you an idea of what already exists and can give you inspiration.
For example, if your target audience mostly uses Android, but there is an amazing app on the Apple store that is similar to what you want to create, you've just found a gaping hole in your niche!
The app store will not just tell you what apps already exist (or don't exist), but also how well or how poorly they're performing. Those reviews are golden nuggets – they tell you exactly what people want or don't want in an app.
You can also get a good handle on pricing.
And that's not all – the specific words people use in these reviews can be repurposed when marketing your app. So not only are you performing effective market research, but you're gathering powerful voice-of-customer data for your launch, too.
Directly Survey Potential Real Estate App Users
Spending time with real people who are likely to use your app is one of the best ways to get a grasp on your target market.
Start by reaching out to some of your past clients. Even if they are not currently looking for your services, the fact is that they belong to your target demographic – and you successfully won them over once before. They're the type of people that you'll want to target with your app.

Additionally, you can reach out to your email list if you have one.
Ask them questions such as:
What features they would like to see in a mobile app for real estate?
How likely they would be to use an app for real estate if they needed to work with you again?
What they dislike about existing solutions on the market?
Take the Real Estate World By Storm with Your App
With the proper research, you'll gain a solid understanding of the app market in the real estate niche. You'll know whether or not there is a need for the app you want to make, and you'll know how to make your app that much better than your competition's.
You won't waste time – or your development budget – on ideas that won't fly.
But even better, you'll be creating an app that your target real estate clients want and need. A well-researched app will make their lives easier, which makes them more likely to do business with you.
The most cost-effective way of creating your real estate app is by using Appy Pie!
Over 14,000 realtors use Appy Pie to manage property listings, get queries, and create a smooth buyer's journey for their clients. Get started for free today.