How to Build Website Wireframe Design for Free?
---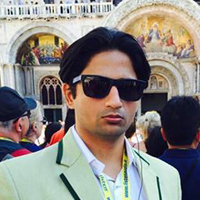 By
Abs
| Last Updated on September 29th, 2020 11:32 am |

4-min read
The arrangement of design elements on a web page can make or break the visual impression. There are cards, carousels, text, and images. The use of white space is also crucial; it is not there by accident, but to emphasize the most attention-worthy design or content elements on the page. In this case, it's great if you can find some inspiration for your website design.
If you are ready to learn how to design a website layout, read on.
What is a website wireframe?
For anybody learning how to design a website Testimonial videos, it's essential to understand the website wireframe first.
In a basic website for personal use, it's commonplace for the website designer to move various design elements around, increase or decrease text size, add a widget where it may be useful, and so on. For a professional business website, the design isn't based on such trial and error, and every design decision is deliberate.
To solve the problem, you need a mockup for web design and development. This is with the help of website wireframes. A website wireframe has the same purpose as a blueprint in the case of machining. Think of it as a map for a webpage.
Objectives of Website Wireframe Design
To adequately display the layout and design of a webpage without actual code

To receive and accommodate inputs from clients

To decide the optimal placement of elements and layers of navigation
How to create a wireframe for a website for free?
If you want to create a simple website wireframe with little effort, your best bet is using ink and paper to get the design basics right.
Begin by drawing a large rectangle. This represents the entire webpage. Usually, we start with the homepage wireframe.

Every webpage has columns, usually two or three. Decide on the width of these columns. As your webpage will be viewed on a range of screen sizes and resolutions, use percentage instead of absolute measure by the unit. For instance, you could decide that the left column will occupy 22% of the length, the central column 78%. The great advantage of using the percentage method is that by using a calculator, you can readily translate the measurement into pixels.

Decide the location of text boxes

Add a headline or H1

Add subheading or H2

Use boxes in place of images

Add subpages as required

Create the flow of navigation in different layers
This is known as a low fidelity wireframe. For the high-fidelity wireframe, you need to use different software, as we describe below.
Free tools to create a website wireframe
There are plenty of tools available for free that would let you create a wireframe and mockup for free. These tools can prove to be useful, even after you're done with your website, but are struggling with the question how to design an app.
One of the finest is Balsamiq, available for both Mac OS and Windows. You can use it inside your browser and share the design as it progresses at every stage with your design team.
You can download a free trial of Balsamiq for web design training. The paid version costs $89 and is an extremely useful investment to make.
Using Balsamiq is rather simple.
Create a prototype of the home page layout using text boxes, images, and rectangles.

Select font, text size, text position, and various other functionalities.

You would also be able to add a navigation bar.

Add a page name by double-clicking on the button bar. Use commas to separate page names.

Click on File and then New Clone of Current Mockup to create a subpage.

At any time, you can click on the button bar to bring up a Tab Bar.

Edit the layout of the subpage using the Tab Bar.

In the Tab Bar, there are several rows for interlinking the various pages.

Repeat the above process and save the project.

Use Full Screen Presentation to view the site prototype you created precisely as it would appear in a browser.
You'd learn it best by experimenting with the tool. Make it easy for yourself by enrolling for Appy Pie's web design course online free of cost. We strongly recommend the step by step tutorial of creating a landing page wireframe using Balsamiq. Here's the video.
(Above video is a part of a more elaborate course on Academy by Appy Pie. To access the complete course, please Click Here, or continue reading below.)
What does a website wireframe course teach about using Balsamiq for wireframing?
Appy Pie has web development courses online that introduce you to all the features that Balsamiq has to offer.
This part of the course is split into the following chapters
Introduction to Balsamiq

The website design course explains how to download Balsamiq and install it. There is also a discussion about wireframes and prototypes, as well as the basic design concepts used in web designing.

Check out the video below.

(Above video is a part of a more elaborate course on Academy by Appy Pie. To access the complete course, please Click Here, or continue reading below.)

Using Balsamiq Navigation

In the second part of web development training you will learn how the Button Bar and Tab Bar of Balsamiq function. To a large extent, it is like using MS Word. Get acquainted with the Balsamiq environment and menus and libraries to use the software to its fullest extent.

Creating Mockup Using Balsamiq

You are guided through a series of lectures where you learn to set up a high-fidelity wireframe from concept to completion. If you follow the steps shown on screen and replicate them, you will have an expert idea on how to build a website using a wireframe.
Tips for best wireframe design
Website design is not only the placement of buttons and texts in the right place. It is the design of user experience (UX). The experience of using Amazon is very different from that of MSN. UX continually evolves. You could use the Wayback Machine to trace how the Yahoo homepage evolved from 1998 to 2016 and geta fair idea.
The critical trade-off question you'll face while designing the website navigation is – how to make each webpage easy to find while minimizing the number of navigation menu options. This is a tough task to accomplish. So, be prepared to redo navigation layers several times.
You can also clone a similar website that has perfected the art of navigation. Learn how you can wireframe the Google Chrome website with this Appy Pie tutorial.
(Above video is a part of a more elaborate course on Academy by Appy Pie. To access the complete course, please Click Here, or continue reading below.)
Conclusion
So, you have all the tutorials you'll need to understand how to be a web designer. Free web development courses on wireframe design guide you through every step carefully and allow you to revisit a module as many times as you wish and learn basic design. The secret to success is to practice with wireframe designs, emulating the websites you admire, and investing time in learning.
Have you tried making your website, the no code way? Try Appy Pie's Website Builder and create your own website in minutes!