How Can I add my Twitter feed to My App?
To enable this feature, go to App Pages.
Add the Twitter page in your main App Area
Fill in your Twitter Username and hit Preview.
Once your Twitter feed is fully loaded on the App, then Click on Save/Update Button.
(See Screenshot Below)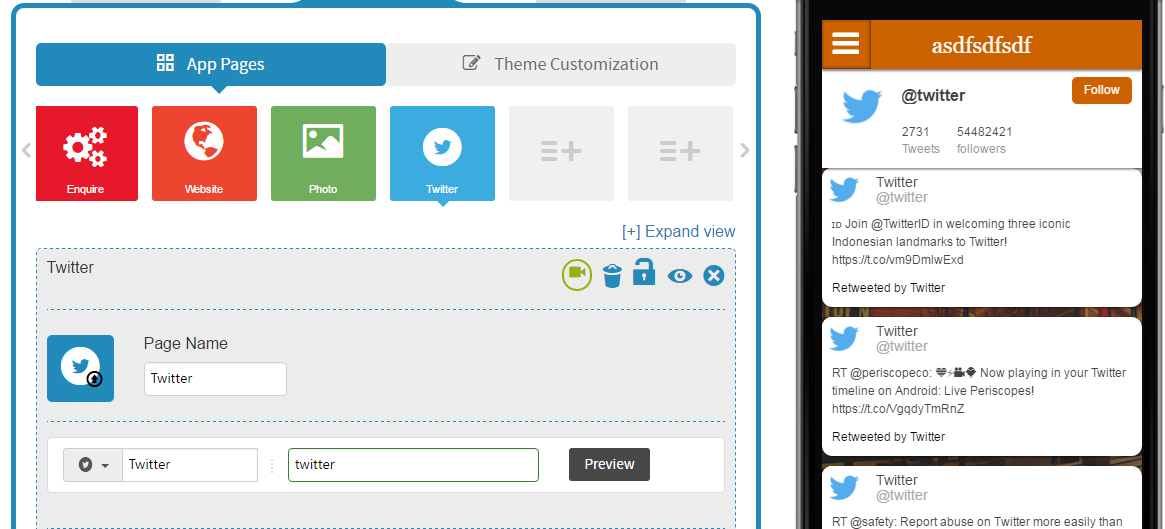 Share this :
Was this article helpful?