Top Trends In Mobile App Development That Would Shape Its Future
---
By Snigdha | Last Updated on December 1st, 2017 1:47 pm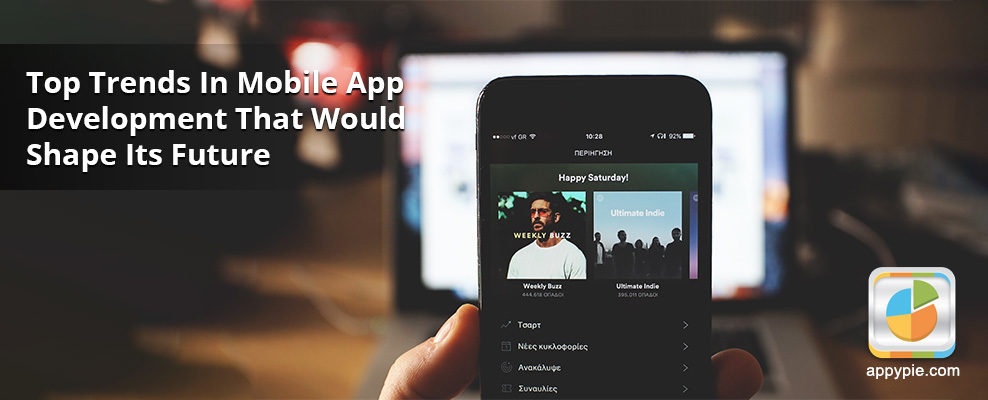 App Builder Appy Pie, Nov 30: In the recent years app development has emerged as a defining phenomenon across all industry verticals and has managed to penetrate most of these industries to a great extent horizontally as well. The coming year 2018 would only deepen this penetration with some well-defined trends emerging on the digital panorama.
The digital panorama is quite dynamic with eternally evolving trends and 2018 would also witness the emergence of a barrage of new cutting edge techniques & tools, in addition to growth in traditional technologies and approaches. Appy Pie lists out the top trends to look out for in the year 2018:
Cross-Platform or Multi-Platform Apps
The need for more and more multi-platform apps is on a rise and the app developers need to keep an eye on this one. As an app developer developing a multi-platform app, it is extremely important to consider where the app's data would be stored. This is important because the available memory storage might be different for the different devices that the app would be used on. MADPs or Mobile Application Development Platforms are unique in providing back-end integration and drag-and-drop code templates which eliminates the need for new coding per app. MADP apps are easy to make and work across multiple platforms, but it is important that they have a simplified UI which would remain unaltered on different devices and OSes. One of the major reasons that the cross-platform or multi-platform apps work so well is because they help the organizations cut their downtime and money.
Wearable Devices
The trend of wearable devices like Apple Watch, Mocrosoft's Hololens, Google Glass etc. reflect an imminent change in computing and the transition from basic to smart wearables. This smart trend has managed to open up a whole new world of opportunities for vendors, app developers, and accessory designers or makers. With the rising popularity of wearable gadgets like on-body healthcare sensors, smart jewelry, smart watches, display devices and a whole range of sensors embedded in clothing and footwear are turning the smartphone into a personal area network hub of sorts. The new age wearable devices will interact with mobile applications and deliver information in a whole new way, enabling a great range of products and services in the areas of sports, fitness, fashion, hobbies, healthcare and more. The trend of wearable devices will prove to be a big one for the app development arena influencing the development of specialized app development technologies of the future.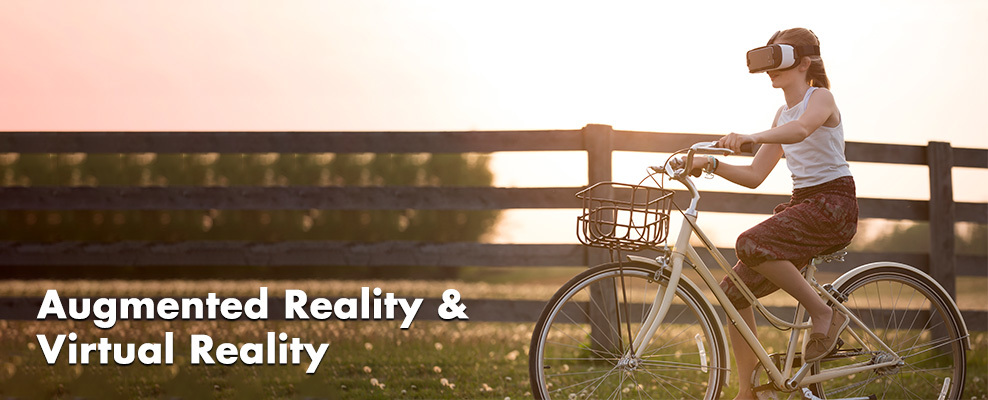 Augmented Reality and Virtual Reality
AR & VR which were largely used in gaming earlier have found their way on to other domains, especially social media. Those who are engaged with app development have witnessed humungous user engagement in this technology. The emerging trend of wearables is responsible for the proliferation of AR & VR. With the rising popularity of VR devices like Google Cardboard, Samsung Gear VR, and Oculus Rift, the AR & VR technology based apps are expected to advance at a rapid pace. 2018 would see the magic of AR & VR making it big!
Internet of Things
It has been predicted by Gartner that by 2020 the number of connected device will come up to 26 billion that would consist of a huge number of smart devices like toys, domestic appliances, LED bulbs, medical devices, controllable power sockets and more. It is these devices that will constitute the Internet of Things as they communicate through an App or a smartphone or a tablet. The smartphones or the tablets would assume the role of the remote controls for these things while displaying and analyzing the information, interfacing with the social network to monitor the "things" that can post on the various social media, replacing the consumables, paying for your subscriptions, and updating object firmware. This effectively means that almost every IoT solution would need a corresponding app to manage the smart devices. While in some fields like the healthcare, IoT has gained quite a momentum already, there is a lot of scope in almost every field for app developments to augment the growth curve of IoT.
Artificial Intelligence
As a technology, Artificial Intelligence is predicted as one of the booming technologies for mobile and web applications. The trends of speech and image recognition, machine learning, and chatbots in mobile app development technology take advantage of AI technology. AI technology makes a considerable contribution to shaping the construction techniques of mobile apps and boosting the capabilities of the apps in a big way. AI with its array of techniques like advanced analytics, cognitive interfaces into complex systems, and machine learning would be able to provide the app makers access to some powerful insights which were unavailable earlier. It is for this reason that in the recent times there is a trend of the big players like Google, IBM, eBay, Facebook have acquired startups with an expertise in AI.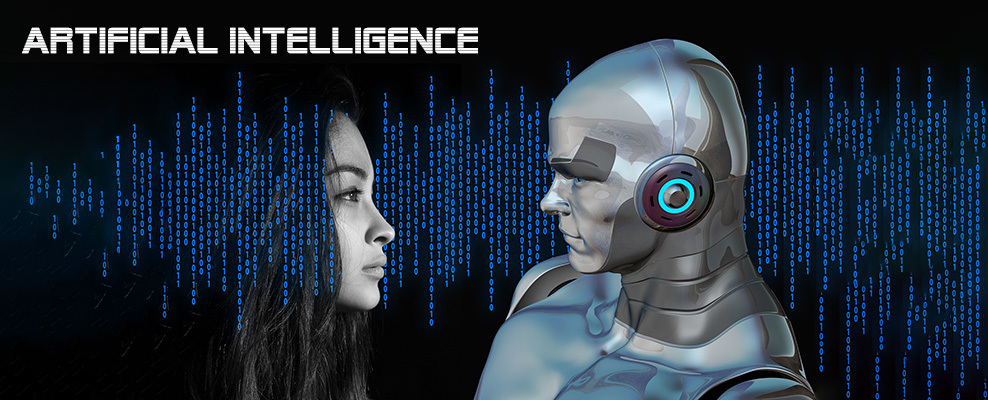 Innovative Mobile User Experience Design
One of the most important and prominent mobile app development trends is bringing in an enhanced user experience and engaging user interface. In any new age app, it is important to give due consideration to the user's experience while handling the app. A positive user experience is critical for any app that has been created with an intent to streamline an activity to bring in mobility to any specific part of work. The developer must be completely aware of the purpose or use of the app and the way a prospective user would be interacting with the app. It is important that the display of data and content on the mobile user interface is effective. Apps that exploit technologies with novel features like interactive content layers, circular design pattern, cards and manipulation of content are setting high standards of user interface design, and the app developers today need to master new skills and work with new partners to meet the evolving expectations of the user.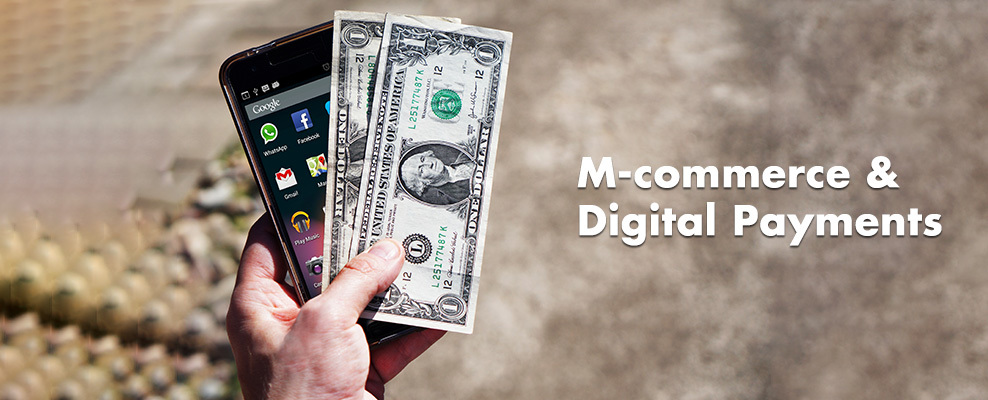 M-Commerce & Digital Payments
In the recent times, more and more users are seamlessly adapting to various methods of m-commerce and the trend of digital payments has found its place in the mobile app development world. There are some great apps today that make it possible for the mobile phones to be used for payments instead of debit or credit cards and hard cash. Digital payments are all set to take over the economic world as crypto-currencies make their mark on the market. One of the biggest trends in the times to come would be for apps that enable digital payments through crypto-currencies. Crypto currencies are virtual money that can be used to make payments without carry any paper or plastic money.