Top Mobile App Trends to Watch Out for in 2019-20
---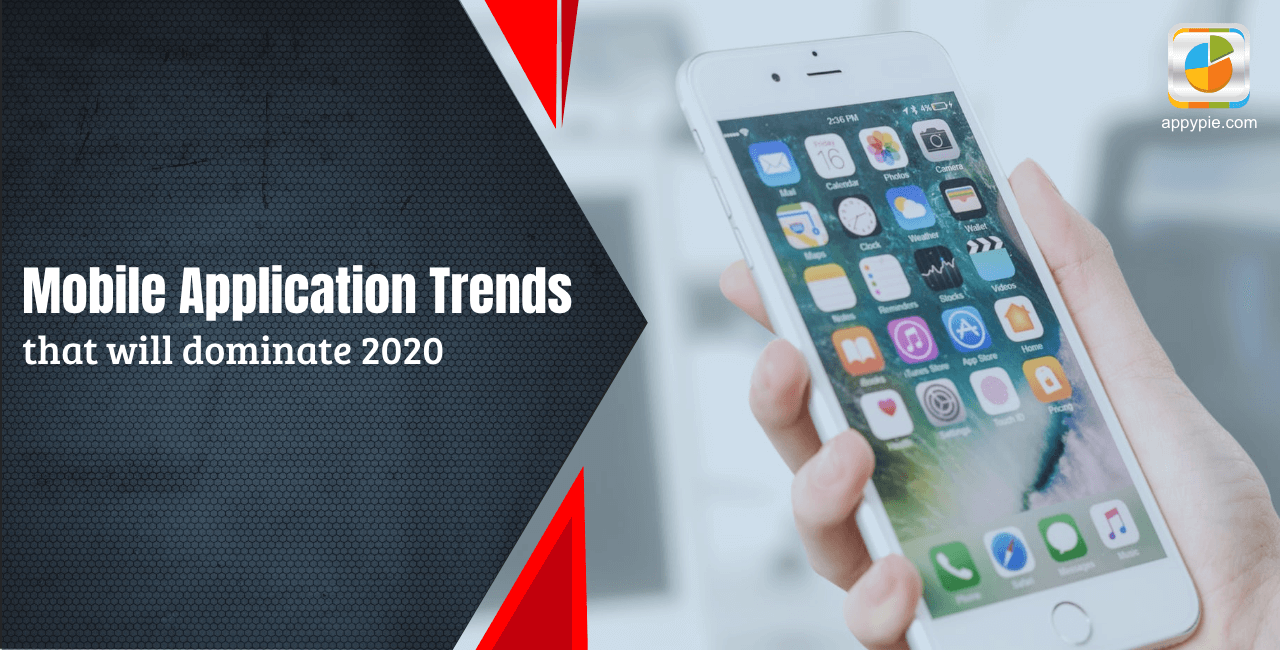 Global mobile app revenues continue to grow worldwide and are projected to hit the $581.9 billion mark in 2020, up from $461.7 billion in 2019. Considering the breakneck speed at which new app development technologies enter the fray, that's hardly a surprise.
Mobile apps are not merely a means of communication exchange. They're standalone enablers of full fledged commerce models. Whether it's mobile wallet apps, mcommerce apps, mobile games with in-game purchases, on-demand service apps, or any of the funky meet up apps – these pieces of code and web design are big business. No wonders, opportunist galore for mobile app developers. 
Like every lucrative market, mobile app development offers its unique challenges. Among the most onerous of these challenges, for mobile developers, is to be unique, without compromising on the intuitiveness of the app.
Then there are new technologies, new trends, and new buzzwords to keep track of, separate the substance from the chaff, and then develop apps while reducing time to market. Yes it's a tough world out there for mobile app developers. 
If you want your application to stand out from the crowd, you need to stay in tune with the trends. That means combing through the latest mobile app development new and keeping a close eye on the technical innovation in the market.
2018 and 2019 have been groundbreaking years for mobile app development. Now it's time to look towards the future and prepare for 2020. 
#1 Blockchain and Mobile Apps
You've already heard of blockchain's impact on several verticals, right from banking to retail. 2020 will see blockchain impact mobile app development in a big way. In the wake of burgeoning security threats for mobile apps, developers need to innovate and try novel ideas, and blockchain is right up there. 
Blockchain systems are based on the idea of interconnected nodes in a network. This means that the security of a block depends on the others. This makes blockchain based systems many times more secure than any system using traditional web security protocols. 
Blockchain technology is all set to bring its inherent qualities of security, reliability, and simplicity to the world of mobile app development in 2020; be prepared. Mobile app developers will do well to equip themselves with the skills necessary to leverage this technology in their mobile app architecture. 
#2 AR and VR – The Big '2' For Mobile Apps of 2020
AR and VR applications started with a bang, got a lot of attention, but were soon limited in scope to applications in gaming. However, the past few years have seen rapid innovation in these technologies. The release of ARCore by Google (2018) and ARKit by Apple (2017), proved instrumental in speeding up innovation in AR and VR based mobile app development. 
According to Statista, the AR and VR market will hit $16.8 billion in 2019 and increase dramatically in the coming years. Gaming apps will be the dominant medium for revenue generation in the AR/VR app industry. 
AR and VR will provide use cases like interactive walkthroughs in virtual or mixed reality environments, and mobile apps will be the enablers of this revolution. This means that mobile app developers will need to stay up to speed with technologies such as SDK/VR and AR support software/game dev engines such as Unity, EasyAR, and Vuforia.
#3 M-commerce – The Next Frontier
Mobile wallets are now ubiquitous. Considering that cash used to be the king not many years ago, it's baffling how m-commerce has proliferated and literally changed the ecommerce and payments landscape. 
Mobile wallets and payments processing apps have made users comfortable with the idea of spending via their mobile phones, and the market is far from saturated. So expect a lot more innovative m-commerce models to appear, and expect apps to enable users to participate and make the most of these models. 
A good mobile app must score high on user engagement, transaction security, and user experience design. Business owners are now focusing on mobile marketing as the hub of their marketing efforts, and mobile apps are central to this strategy. This means there are several opportunities for mobile app developers to latch on to and be a part of the m-commerce success journey. 
#4 Low-Code Mobile Apps
According to recent figures, there is projected growth for the markets of global low-code development platforms from $4.32 billion in 2017 to a whopping $27.23 billion by 2022 at a compound annual growth of nearly 44% during the forecast period. That's a CAGR of 44.49%. It makes sense considering how low code platforms allow businesses to create customized apps, and businesses are always keen to invest in tools that enable process customization. The speed of development of low code apps makes them a viable, low-risk, and agile technology for businesses.
2020 will see low-code development focus on visual development, making it easier to use for professionals with limited IT knowledge and skills. Additionally, there are some other great benefits too – minimal cost of maintenance, low cost of development, more agility, ease of deployment. All these make low-code a force to be reckoned with, in the world of app development.
#5 On-Demand Service Apps
On-demand service apps bring convenience to users who require a service as early as possible. Mobile apps have become the go-to tool for disruptive brands to woo customers via on demand services. At the core of every successful on-demand service is a mobile app that connects users to the service. 
On-demand apps have proven popular in the food and grocery delivery industry as well as the entertainment sector. Other sectors including healthcare, travel, and fitness are slowly adopting the technology, paving the way for its strong growth. App developers would do well to latch on to the opportunities of learning in this lucrative market. 
#6 Chatbots
AI is on course to becoming a mainstream customer experience investment over the next few years. 25% of customer engagement channels, Gartner predicts, will rely on chatbots for customer care by 2020.
Chatbot apps will redefine the way businesses communicate with customers and internal stakeholders. Chatbots are built with the capability of 'learning', which means the ROIs are positive, and payback periods delightfully short.
Machine learning powered chatbot apps will allow for improved user engagement. Customer retention will be possible thanks to more advanced chatbots, which is another major reason why these apps are all set to go big in 2020.
App developers will need hands-on experience in data science, natural language processing, and machine learning, to develop value adding chatbot apps. 
#7 Cross-Platform Mobile App Development
Let's face it, cross platform development is nothing new. Flash and HTML5 are the perfect examples of how cross platform development tools can enable innovation and expression in the world of web technologies. 
Tools like Adobe PhoneGap and Xamarin have made massive leaps throughout 2019, making it easier for developers to create apps for all mobile OS without repeating effort. 2020 is set to be the year for cross platform mobile app development to go mainstream. 
Cross platform mobile app development is a win-win. Businesses save money, lower the time to market, expose their apps to a larger customer base, have lower maintenance hassles to deal with. The benefits are just too many and too good to ignore. 
Conclusion
If you own a technology business, lead a tech team, are a tech product developer, or a technology enthusiasts – know that mobile app development is undergoing rapid transformations. 
Early adopters of latest trends in the mobile app development marketplace have major advantages over competitors. Mobile apps can often keep audiences captive, provided they're the first to market, and offer truly value adding user experiences. 
The trends we've talked about in this post are already manifesting themselves, and will be 'big' by 2020. Identity the ones most relevant to your target market and build innovative solutions around the same.
Reviews on this page are powered by Trustpilot where Appy Pie is Rated as
9.7

out of

10
with
2076
+
Excellent reviews.
You can post a review for Appy Pie on Trustpilot by clicking on
Write a review.