Dependable Tactics To Promote Your Blog
---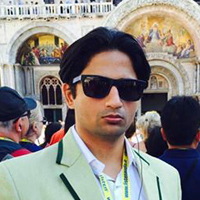 By
Abs
| Last Updated on December 2nd, 2020 11:50 am |

4-min read
Blogging pays if you follow our blog promotion tips. If you don't believe, think about Perez Hilton, who earns $3.4 million a month from blogging. That means she receives more than Thor, a.k.a. Chris Hemsworth every year.
But it is a slow slog to the top. For every blog that succeeds, 99 others fail. Make that 9,999 because every English Lit student who can open a free Weebly account has done a page or two of blogging at some time.
Part-time blogging can get you a decent income. Serious in-depth blogging can make you indecent income.
The income happens mostly from advertisements, though affiliates, too, play a significant role.
Some also use their blog as a coaching site and offer both a blog and a course.
In all of these models, it is the popularity of a blog that makes it financially successful. To drive traffic to the blog, you have to promote it.
Wondering How to promote your blog easily and with no effort? We share the best tips about how to promote your content.
How To Promote A Blog In Six Simple Steps
Great Content

Let's make one thing clear before we start discussing how to promote a blog post. A blog has to fit into a niche.

Your area of expertise may be makeup or tattoos. It might even be about growing and maintaining a lush beard (there are some quite weird niches out there). But stick to what you know, if you are wondering how to promote content.

The blog has to have pinpoint focus and show your expertise.

There really is no way to fake it because those who are reading the blog know a thing or two about that domain and can spot a fake poster from a mile away.

Hence don't think you could write a blog that speaks about adventure travel when you have never even stepped outside your home state.

Go Visual

Blogs that have images do much better than blogs that are plain text. Most blog readers are experts at reading 2,500 words an hour, but an image spices things up a bit and lends to the blog's charisma.

If it was not so, then a blog could as well look like Notepad and succeed.

But time and again, it has been noted that blogs that are visually appealing draw a higher number of visitors.

There are exceptions, such as Steve Pavlina's self-improvement blog, but he has been around for a long while and has a devoted group of followers.

Use YouTube & Instagram

YouTube has a disproportionate number of male audiences while Instagram is the opposite.

Depending on the topic, choose a subsidiary channel. It is quite impossible to market a blog through Facebook, so we shall skip that.

If you are reaching for the male audience – such as the latest gadget review – then do a blog review and link it to a YouTube review.

If you aim at women, then link to photos on Instagram.

It is not only about audience reach but also about reaching out. Google has turned its search algorithm on its head, and images and videos also get a shot at high SERP ranks.

To capitalize, you need to drip feed a YouTube or Instagram account if you are asking how to promote my blog.

If you don't believe it, type DØVYDAS into Google and check how many millions visit his blog at 30daysinger through his YouTube channel.

Guest Post

This is one of the tried and tested routes that have existed for as long as blogs have been around.

Assuming you are not rivals, you could want to write a guest post on a blog with a similar topic and link it back to your account.

Most of the time, newcomers do this wrong. The point about guest blogging is that you can't use it when you are an absolutely unknown person unless, of course, you have a reputation as a "guru" of the topic.

The owners of a more established blog would like you to write quality content and show your expertise. Otherwise, they waste blog real estate for nothing.

But once you have some reputation, guest posting is an invaluable tool for link building.

As you might know, Google looks at backlinks as one of the main criteria for ranking pages. Hence it helps your SEO efforts and also augments your reputation as the guest writer of a well-known platform.

If you are really serious and don't have experience to write guest posts, you can hire guest posting agency to take care of it while you focus on generating quality content for your blog.

Optimize Your Site

As a blogger, you should also develop the know-how of SEO. This is quite essential to drive your blog higher up the search rankings.

How to promote your blog for free using SEO? We shall write a primer for you.

First of all, your blog needs to have an HTTPS domain. Any less and most browsers would put up red flags. Also, Google does not like non-secure sites.

A blog hosting platform like Wix charges just a few dollars for providing encryption, so always opt for it.

The next step is to choose simple templates. Simple sites with light coding loads faster. An average internet user is notoriously impatient and, at any sign of delay, would hit the back button.

Understand the use of Title Tags and Meta Description. These are how your blog post appears in the search. Unless the title seems catchy and attractive and the snippet below is impressive, no one would visit your site.

We urged you to use images, and you have to remember to use Alt Tags with each describing the image for the search engine.

Basic SEO can be learned from free online courses and YouTube in a week.

Promote Yourself

This means dispensing free advice! If you are willing, then go on Quora and Reddit and write at least 300 answers in the next 150 days.

If you can establish yourself as an expert, then you would never lack blog traffic.

Each and every topic on this planet, from repairing Ford cars to restoring photographs, has a forum. These forums are exceptional for networking with fellow experts in the field and becoming known as an expert.
Last Words
Of course, you have to be patient. It takes time to build authority on the web. But if you can produce a lot of material, then consider that in a year, your live blog would rank well for some quite popular keywords.
Most well-known bloggers keep at it for years and enjoy page one Google rank as a result.