Mobile App Development – What we're doing and where we are headed?
---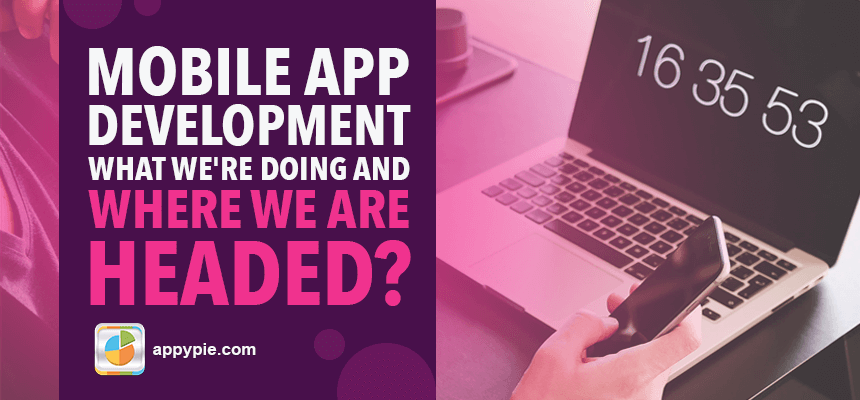 App Builder Appy Pie: It would not really be an over-statement to say that mobile app developmentCustom Mobile App Development and Design Services
At Appy Pie, we offer end-to-end custom mobile application development services that help you stay on top of the latest mobile trends and keep your business in the hearts and pockets of your customers. We have an outstanding team of highly skilled and qualified app developers who combine their expertise and deep knowledge to create next-gen mobile apps, keeping in mind your business niche and target audience. is one of the biggest technological phenomena today. It is probably for this reason that the app developers are in greater demand today than ever before. According to the recent survey, this growth is not even at tits peak yet!
According to a report titled "State of Application Development" from Outsystems, there is still a lot more to happen on this front. The report mentioned that about 42 percent of IT industry mentioned that they plan to complete 10 or more apps within the next year. If this sounds impressive, take a deep breath because we have a revelation that might be really surprising for most! These IT entities and professionals confessed that they were expecting to get all these 10 apps made with use of low code systems.
When the trend of low code systemsTop Tips To Develop An Enterprise Mobile App
Enterprise Mobile Apps are the mobile apps created or bought by individual organizations for their workers to carry out functions pertaining to the running of the organization. These apps are created with the intent of only being used by the employees of the organization. emerged some time ago, there were doubts and aspersions around it, but as it appears, these systems are taking over the software development industry in a surprisingly short period of time. This report is 34 pages long and was created with inputs and contributions from 3,500 IT professionals from 116 countries.
The trend or preference for low-code software is majorly driven by the fact that they have an inherent ability to produce apps a lot faster than the conventional ways.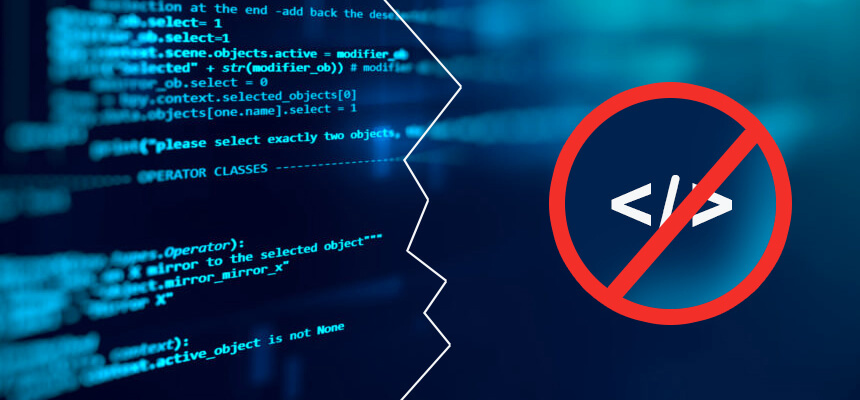 The report further mentions that more than 65 percent of the IT professional accepted that they have a great backlog of app development. The interesting thing, however is that a lot fewer have mentioned any reduction in this backlog. There is a growing demand for getting the software delivered faster which means that the app developersThings To Know While Calculating The Budget Of Hiring A Mobile App Developer
No matter what your reason or inspiration be, in the modern age, a business at some point in time does realize that an app may well be the answer to their worries about expansion in any measure. Once you have realized that having an app for your business is the right thing to do, it may be a good idea to go find yourself an app developer. have to resort to other solutions to get the job done!
The report has a startling albeit highly interesting (for me at least) finding that it is getting increasingly tough to actually find developers who have genuine coding skills. 80 percent of the respondents in the survey stated that in this day and age it is surprising how difficult it is to find people to actually build apps.
This issue is not really helped much even when you invest a decent amount of money and try sorting it out through Agile & DevOps tools. This is supported by the fact that companies who are choosing to spend money on such tools are only rating the effort a 2.5 out of 5.
The real question here is, why is there a slow down in the app development & delivery process for people who are choosing not to opt for the low-code system. When asked, in the survey, 60 percent of the respondents stated that it was because of a combination of factors including API integration and dovetailing into legacy systems, vague and evolving requirements, testing, and quality assurance.
As an app development company, or a future app owner, or even an IT professional, you might not be convinced yet to go the low-code way, but the kind of data that this report brings forth can simply not be ignored. The numbers clearly indicate that if you want to stride in step with the fast paced and dynamic world it is imperative that you are aware of the software that is perennially evolving, and to succeed at this game you must open yourself up to a whole new approach.
The report says mentions that, of the total respondents, 50 percent do not have citizen developers on their staff. What makes it all even more interesting is that from among the organizations that did have citizen developers, 24 percent were engaged in creating customer facing apps. This would help you look at the merit of low code systems being integrated in the IT strategy in a fresh new light!
If you are interested in taking a look at the entire report and give low code systems a deeper consideration in 2018.