Tips to Build iOS Apps That Have A Global Appeal
---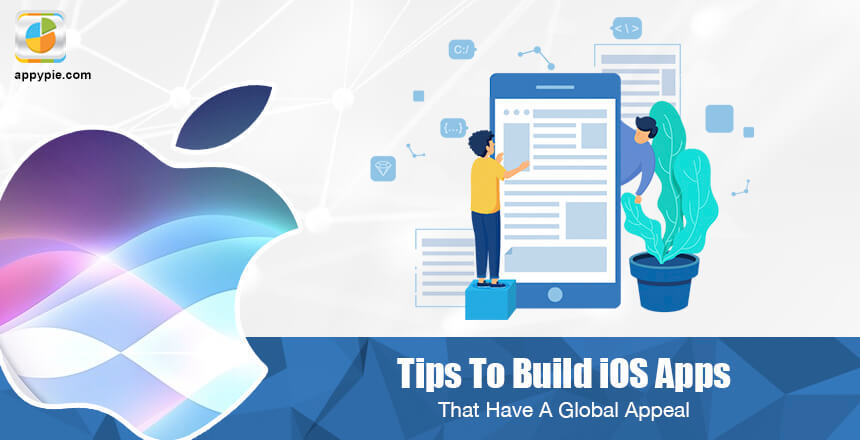 App Builder Appy Pie: In the current scenario, iOS & Android are undoubtedly the top two major platforms preferred by majority of the mobile app developers and business owners. Both the platforms have their own set of benefits and challenges, and the developers tend to choose the platform on the basis of certain specific factors like the notion of their app, budget restrictions, target audience etc.
In this post we are going to look into tips for iOS developers to develop iOS appCreate an iPhone App for FREE!
Appy Pie's DIY iPhone app maker is easy to use and requires no coding or design skills. You can use the drag and drop features and the rest of the technical job will be taken care of, by our iPhone App Maker. You can preview your iOS app and add more features to make it more appealing for your users. to suit the global market. Also, we would look into the benefits of a variety of iOS apps which can help you grow your business with great efficiency and speed.
When you are on your way to building a great new app with an intent for doing business and earning any measure of revenue with it, you would be required to look into many target areas depending on multitude of criteria including the number of smartphone users in the area, or the categories of app that most of the potential users prefer, like Gaming, Shopping, EducationEducational App Builder
Apps are fun and informal and a great new alternative mode of learning .Appy Pie's Education App builder can help create apps targeted at schools, colleges and other educational institutions., or anything else.
After you have established the potential target customers, it becomes easier for the developers to determine the best suited platform for your app. The iOS platform in general is preferred by the businesses and hence the app developersHire Android Developer and iPhone Programmer
Get amazing Android and iPhone apps developed for your business in a cost-effective way with Appy Pie's Android developers and iPhone coders. One of the leading mobile app companies, Appy Pie has built an outstanding team of Android programmers and iPhone developers, who work closely with the clients to understand their app ideas, and turn them into reality with their expertise. must go with it if they want to target the global market.
1. Know Your Market
It is true that when you are creating an app for the international audience you would do better to focus on Android. It is, however, important to remember that iPhone has a considerably stronger presence when it comes to the Western countries like the US and the UK and it has also found way into other developing markets as well.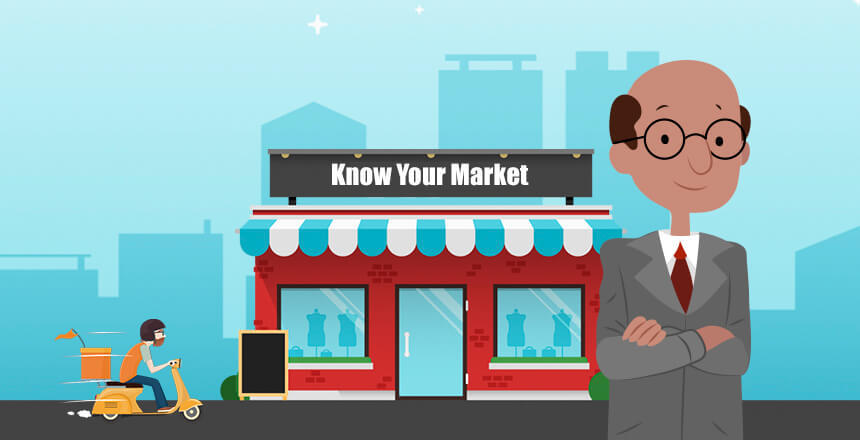 While building apps for AndroidHow to Create an Android App without coding
Appy Pie's Android app maker is a drag and drop tool that makes the process of Android app development simple and engaging. If, however, you need a more detailed guide, feel free to explore our video tutorials under our support section & get started in no time. you might be getting access to a huge install base all over the world, but if you are looking at targeting high-income customers in the international market, iOS apps offer a much greater opportunity in garnering higher revenue.
2. iOS For Making Some Real Money
It has been proven through multitude of studies that the iPhone users have an inclination to spend more. If you have the revenue factor in your mind and are looking to get a greater return on the investment, then iOS is definitely the way to go for you!
The developers mostly have been able to leverage the subscription model that is being pushed quite actively by Apple and have been doing so quite profitably. Let the users download your app for free, and later billing them for micro-transactions can prove to be quite an effective strategy especially when it comes to exploring the market and earning higher revenues. This model, however does require a certain amount of patience for the payoffs to add up.
3. Going For Both
This is for people who have a bigger budget and resources available to them. This, in fact can prove to be quite a challenge if you are into custom app development because time, money, and resources are generally limited here.
In your endeavor of cross-platform app development, you can always opt for platforms like React Native, but in the recent times, both Apple & Google are making it quite obvious that they are now cracking down on the use of third-party cross-platform frameworks for mobile app development which is forcing the developers to build native apps.
In case the market is a healthy one, it is a better idea to go for creating iOS apps, and if you have the right kind of resources, you can go ahead and do that!
4. Expanding Target Audience
As a business looking to increase the sales and targeting growth in general, an efficiently created iOS app can be a big help especially when it comes to brand promotion, or promoting the services offered by the business to the right kind of people.
iPhone users are typically a lot more tech-savvy and appreciate advanced technology as a solution to their everyday or bigger goals. This is why iOS has a larger audience to deliver a variety of business products and services in unique and appealing ways. The iOS device environment is definitely superior and when the app interface is user-friendly, businesses stand to gain huge opportunities for enhancing their profitability and productivity, hence iOS apps can prove to be a better fit under any circumstances.
5. Gaining From iOS Popularity
In some of the geographic regions, iOS devices have gained a great measure of popularity as compared to others, for example US and the UK. The reach and popularity of the iOS apps can be used quite profitably by businesses that intend to promote and strengthen their presence in the global market.
6. Using Security To Your Advantage
One of the most critical advantages offered by this medium is that it offers great security. The iOS users are automatically protected by the platform from a multitude of external threats as the platform is equipped with strong defense against malware, viruses, and a variety of other threats.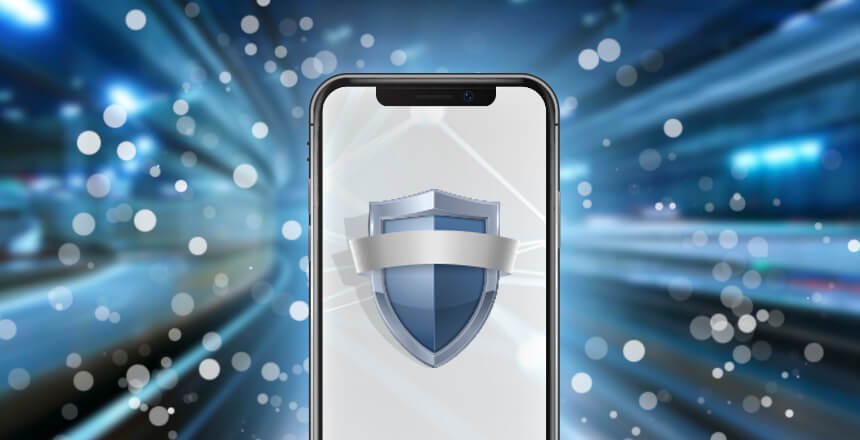 This is not only a great reason for you as a business owner to choose iOS app building, but also is the reason why a lot of users or prospective customers would find your app appealing.