Why The Best WordPress Plugins are Free? [Monetization Challenges]
---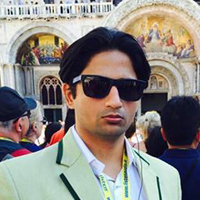 By
Abs
| Last Updated on December 14th, 2020 11:03 am |

4-min read
WordPress now powers more than 35% of the Internet's websites. Can you imagine the number of plugins these 455,000,000 sites use?
If you could make and sell WordPress plugins to at least 0.001% of these sites, you would have over 4550 customers.
Yes! Making and marketing WP plugins is lucrative business.
Yes! It is also a highly competitive market because this brilliant idea has come to millions of other developers and entrepreneurs trying to make a mark in the digital world.
You will come across several happy-go-lucky developers/entrepreneurs, who have built hundreds of WordPress SEO or WP security plugins because the idea seemed fun or ingenious and it simply clicked. However, that 'fun' aspect of such plugins is no longer a reality.
Today, a WordPress plugin business owner needs more than the marketing aptitude and business skills to sell a plugin. The shotgun approach no longer works most of the time.
Challenges Faced While Monetizing WordPress Plugins
Collecting the payments can become complicated

Software licensing isn't a piece of cake

You cannot host premium/paid plugins on the WordPress.org library

Updating software versions is not as easy as you think

You need to track the usage and analytics
Since WordPress has democratized publishing, it has made it superbly easy for self-taught developers to create simple plugins that WordPress sites now use. While it is a quick and cheap process, it also makes monetizing a plugin extremely challenging irrespective of the developer's programming and selling skills.
In fact, the owner of any successful plugins business will agree that monetizing plugins is way more difficult than building one. Along with learning how to build a plugin for WordPress, make sure you remain abreast of the latest methodologies of monetizing them as well.
Challenges Faced While Monetizing WordPress Plugins
Here are some of the biggest challenges you can face while monetizing your WordPress plugins. The idea is to not let these challenges impede you; instead, look for ways to educate yourself so that you can overcome these challenges.
1. Collecting the payments can become complicated
Well, it's kind of obvious for any new business, but if you want to start a plugins business you need to ask for money against your product. One simple solution is to integrate a payment gateway (PayPal) to your web store checkout.
Most popular payment gateways including PayPal, Braintree, Authorize.net and Stripe don't support Pro Code or handle your licensing management. You can expect nothing more than an email notification every time someone pays for the premium version.
Automation demands the integration of the API of the payment gateway services to your plugins. You will need to begin processes to expose the download link of the pro version.
You cannot implement the API callbacks in the free version of the software since you will be unrevealing your licensing and post-payment logic to all users. It needs syncing with your licensing layer logic, and you will have to run it on the backend.
2. Software licensing isn't a piece of cake
Even the best WordPress plugins need to go through the trouble of software licensing to preserve their money-making capabilities.
You need to be particularly attentive about your licensing mechanism. Any user who gets their hands on your pro software, when you don't have a licensing agreement in place can share the plugin with their friends, use it on more than one site or even upload it for free download on Torrent.
To prevent someone from misusing your creation, you need to put a licensing management layer before you begin selling to the public. It will also ensure that you offer pro support to genuine customers and not freeloaders, who have downloaded it off of torrents or received it via Facebook from a friend!
3. You cannot host premium/paid plugins on the WordPress.org library
This is a major decision you'll make regarding your plugin's marketing plan and the business model you build around it. We recommend you apply some of the groundbreaking marketing principles taught by marketing gurus of this age, such as Seth Godin, Eric Ries, and Steve Blank.
No one can host premium plugins on the WordPress.org repository due to their "all things free" principle. Say you are offering a trial version (freemium) of your WordPress Backup Plugin on the repository, you need to strip the premium features like unlimited storage or daily scheduled backup of your plugin before each commitment.
You can choose to sign up with Git services like BitBucket or GitHub to offer the paid features. Or, you can host it on Amazon S3 like cloud storage solutions as long as it does not have any versioning.
Irrespective of which hosting solution you pick, you will need to include a permissions layer to restrict the access of paying customers with a valid license to the repository or cloud files.
4. Updating software versions is not as easy as you think
Developers and entrepreneurs selling plugins are unable to benefit from the WordPress software updates mechanism since it is only valid for the official WP API. It will not work for your pro code.
Your pro code will reside on an external repository which demands an additional logic layer. This layer will manipulate the software updates mechanism and make it work for your API. You will need to expose your RESTful API endpoint to the mechanism of software version update each time.
The logic should check only if the calling website has valid licensing. If it checks, the mechanics check if there is a version update and returns a secure URL for the latest pro version download.
We have barely scratched the surface. Of course, you will need to dive deeper and understand more about plugin maintenance.
This demands the presence of SSL certification, authentication and authorization layers.
Although it doesn't affect the performance of your plugin, it is a steep learning curve on the journey of monetizing your plugins.
5. You need to track the usage and analytics
Apart from serving your curiosity, the usage statistics and download analytics will tell you how well your plugins are performing once they are available for public download.
Sadly, WordPress.org has policies against automated tracking of usage of third-party plugins as well. Adding disclaimers with your plugins download is NOT enough according to WordPress guidelines.
Therefore, it is again a tricky business – since it either requires the explicit consent of the plugin user or you have to reconcile with flying blind.
The last option is especially risky since more than 20% of the uninstalled plugins were rejected due to poor first-time user experience. Each WordPress site has an average of 17.6 plugins including WordPress SEO plugin, WordPress blog plugin, WP Newsletter and security plugins.
It is difficult to imagine that more than 4 of them receive poor download rates, bad reviews and subpar revenue due to the developer's/seller's inability to track their performance.
These five challenges are not the end of the struggle one can face on their way to become a successful WordPress plugin business owner. However, these are the hurdles that prompt the aspiring entrepreneurs to hire additional talent, who have the necessary training and/or experience required to manage their plugins store.
You cannot run a prosperous business based on gut feelings and inspiration alone. You need help in the form of formal training, new ideas and specialized skill set to turn your budding venture into a booming success.