Best Live Chat Software for Customer Support
---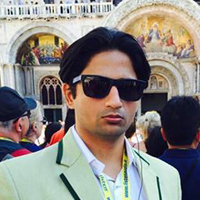 By
Abs
| Last Updated on December 1st, 2020 11:02 am |

4-min read
Table of Content
The way we communicate with the world around us changes with the progress of technology. Today, we live in an era of lightning-fast communication. Nobody likes to be kept waiting. We WhatsApp our family and friends and our messages are delivered instantly. We e-mail or live chat in real time with our colleagues and clients, and it helps us avoid any delay or miscommunication. So, immediacy is something we are used to and expect in all fields of communication. Customer support is no exception.


Gone are the days when customers were expected to troop over to customer care centres to get their queries answered and problems sorted. This is just not feasible with the march of technical innovation.
More companies are incorporating the live chat online option in their sales strategy because it is immensely helpful. Customers can communicate with your customer care service from the convenience of their home, getting support in real time. A chat window opens up the moment the prospective customer visits your website and then they type in questions that can be answered by your operator.
Live chat online also has a positive impact on conversion rate. As per the findings of a recent survey –
38% of prospective customers are more likely to purchase from your company if you offer a live chat experience.

51% of customers are more likely to buy from your company again if your website offers a live chat option.

29% of people who have visited a website that offers live chat told their friends and acquaintances about the experience, this acts as word-of-mouth marketing.
A pleasant customer experience…
Employing live chat software can boost your sales. But only if it is done right. There can be weaknesses in the software that quite a few people find off-putting and in fact, this might induce them to never visit your website again, let alone buy your products. So, the factors that customers complain about the most are-
The experience wasn't engaging enough
The replies seemed too scripted
They had to wait too long for a reply
They had to repeat themselves
This means that your sales team needs to use live chat software that has sorted out these issues. The best live chat software must be intuitive and responsive. It must deliver speedy replies. Otherwise, you stand to lose customers.
Ever since companies started to make the most of live chat software for customer support, a plethora of software have permeated the industry. Which ones have customers had the best experience with? We have created a list of the best live chat software. Take a look and decide which live chat software will suit your sales team the best.
Best live chat software…
Appy Pie Livechat

Appy Pie Livechat is the one-stop destination for your sales team to 'interact, engage and convert'. You can use it to get to know your customers better, understand their needs and make them feel heard. This software helps you lure more customers while holding their attention with lucrative discounts and offers. Your customers will feel like you are there to hold their hand and untangle all knots that they might be struggling with while using a product or service. With the option for a live chat on your website, you can establish a longstanding relationship with your customers based on loyalty, and friendly interaction and engagement.

Setting up a live chat online window with Appy Pie is simple. Even if you are a beginner, you can't go wrong with this software.

Drift

By its own definition, Drift is a 'conversational marketing' tool. It has made a name for itself with its superb automation. Their LeadBot filters website visitors and comes up with a list of genuinely interested prospective clients and customers. This will save your sales team the time they spend on trying to convert customers who were not interested in the first place. LeadBot can answer basic queries engagingly and this responsibility can be taken off the shoulders of your customer care team. One way to magnify its potential is by integrating Drift with multiple other apps on our workflow automation software Appy Pie Connect. Drift can then be used to automate your customer support workflow.

Olark

Olark is one of the most uncomplicated live chat online options that you can use. Moreover, with this live chat software, you can not only keep your website visitors engaged but also glean information about the market trends and adopt sales strategies accordingly. Just like Drift, Olark can be connected with numerous other apps to automate your customer support workflow.

Intercom

Intercom is an all-in-one live chat online platform where your sales team can engage with customers in real time, convert leads, and route the leads to the right members of the sales team. And, this software also allows you to integrate other software like Slack, HubSpot and Zoom. Intercom will carry on with its designated tasks even if your team is not online.

LiveChat

LiveChat is unique live chat software that allows you to create an archive of customers, their history and purchases for future reference and strategizing. It also features a multilingual chat option and the option to integrate different software. LiveChat too comes with ticket forms so that you don't lose any potential customer when your team has wrapped up work for the day.

Pure Chat

This free live chat software allows innumerable chats and archives them with transcripts. It allows you to integrate the chat window with your CRM, makes provisions for requisite customization and sends you alerts regarding the arrival of chats. For analytics and tracking, you have to purchase the paid version of this software. Pure Chat is under consideration for integrating with our workflow automation software. You can request for it on Appy Pie Connect if you would like to see it included. The more requests we have, the faster we will develop the integration.

Live Help Now

Live Help Now is equipped with a suite of features that lets you customize the live chat experience based on your company's and clients' needs. This live chat software can come to the rescue of overworked team managers with its routing and round-robin task allotment options. It also lets you adopt the whisper technology so that you can send instructions to your team while they are engaged in a chat without the customer noticing.

Aquire.io

The Acquire.io live chat software features profile management options, co-browsing, chatbots to onboard maximum number of customers, and funky automated replies to standard questions (powered by AI) that your customers won't think are too clichéd.

Snap Engage

This live chat online software allows you to manage chats through We Chat, Facebook Messenger and Tweet-to-chat. Snap Engage is perfectly suited for businesses where client information is considered confidential (such as the medical field). Moreover, it helps with sales team workflow management.

Live chat software can revolutionize sales and customer engagement. If you want to generate more leads and increase conversion rates, then you have to deploy live chat online. Used the right way, it will prove to be a cost-effective marketing strategy.